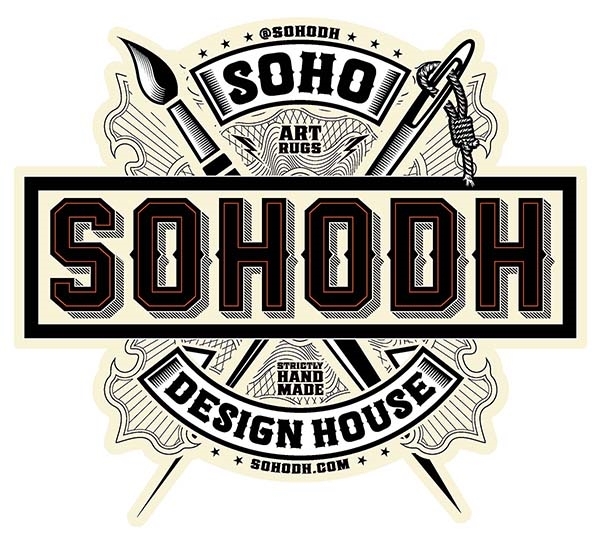 "Commissioning renowned artists to design luxury rugs, Soho Design House moves art from walls to the floor."
- Modern Luxury Interiors California
Soho Design House is innovatively juxtaposing contemporary art and high-end design through its beautiful utilitarian art rugs.With a firm grasp of formal design and a visceral love for the arts, Soho Design House offers the most stunning and luxurious art rugs in the world. Meticulously hand-knotted by traditional artisans, using the finest lanolin rich wools and vivid bleed resistant dyes, Soho Design House art rugs honor culture while exhibiting modern design. Designed by world renowned artists, our custom rugs are produced in limited quantities to ensure exclusivity. Soho Design House also tastefully merges contemporary art, accessories and interiors through its masterfully curated aesthetic. We also offer Interior Design Services, Art Consultation and Bespoke Rugs, Furnishings and Luxury Decor.